Singen Group was founded in Taiwan and became the first animal pharmaceutical factory located in CTSP (Central Taichung Science Park). The factory and facilities are in accordance with cGMP and PIC/S. The factory is able to produce professional pet nutrition supplements, food and medicine with cGMP standard and automatic production line. Singen is a leading professional pet nutrition supplement and pharmaceutical manufacturer in Taiwan.
For the past 50 years, we produce products with strict quality control of raw materials. Only qualified materials can be used with standardized cGMP process. In coordinate with regular in-process sampling for quality monitoring, finished products are allowed to be launched with rigorous final quality control. We provide pets with high quality, safe and efficient products.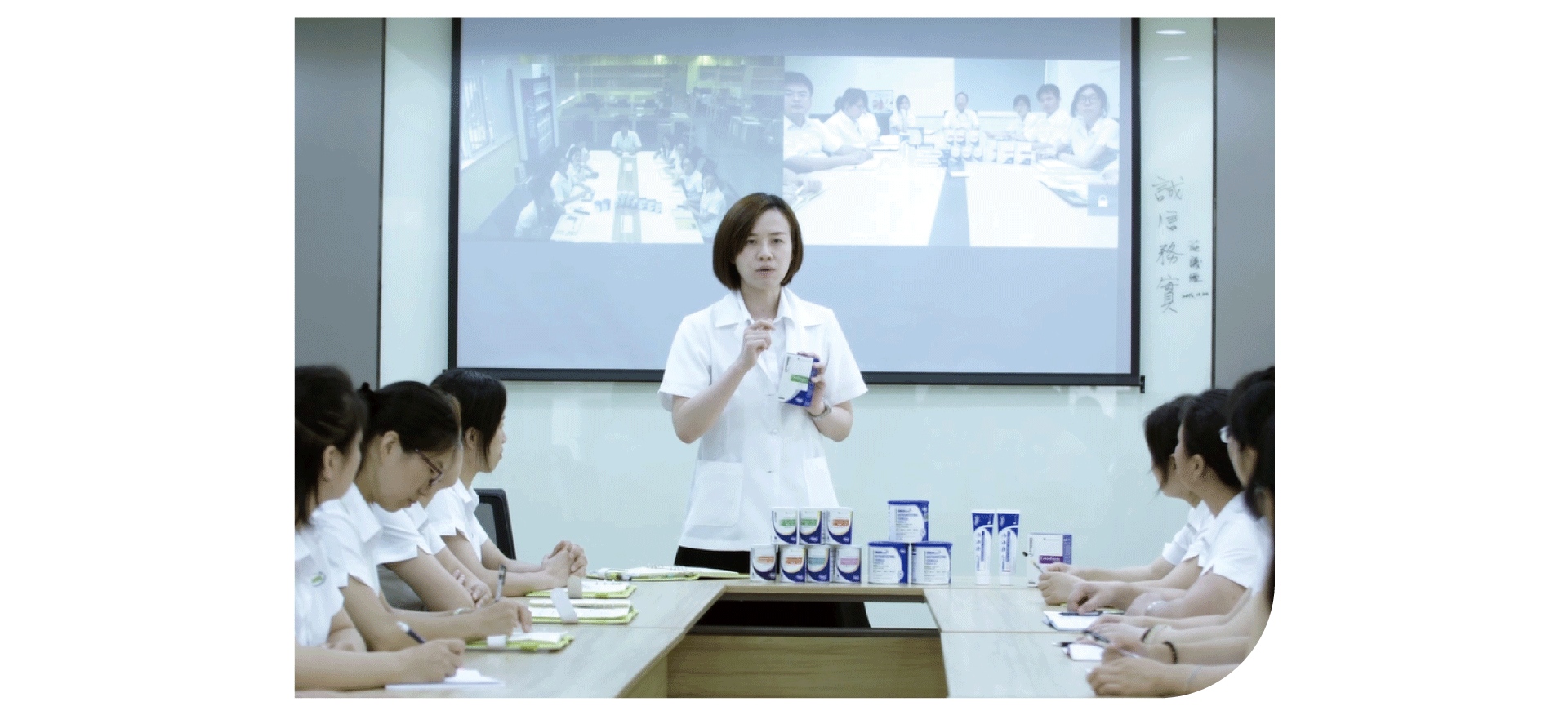 Singen Animal Health R&D center has a R&D team with over 20 professionals. Lead by pharmacists, we also have veterinarians, nutritionists, professional personnel of microbiology analysis, quality analysis, pharmacy, and food science.
We are able to design, develop and produce different types of nutrition supplements that follow AAFCO and NRC standards based on your inquiry. We will also perform palatability test and stability test before regular production to make sure every product is healthy for pets. Singen Animal Health R&D team will take part in the process of customization from the beginning to the end, to satisfy your inquiries with the best quality.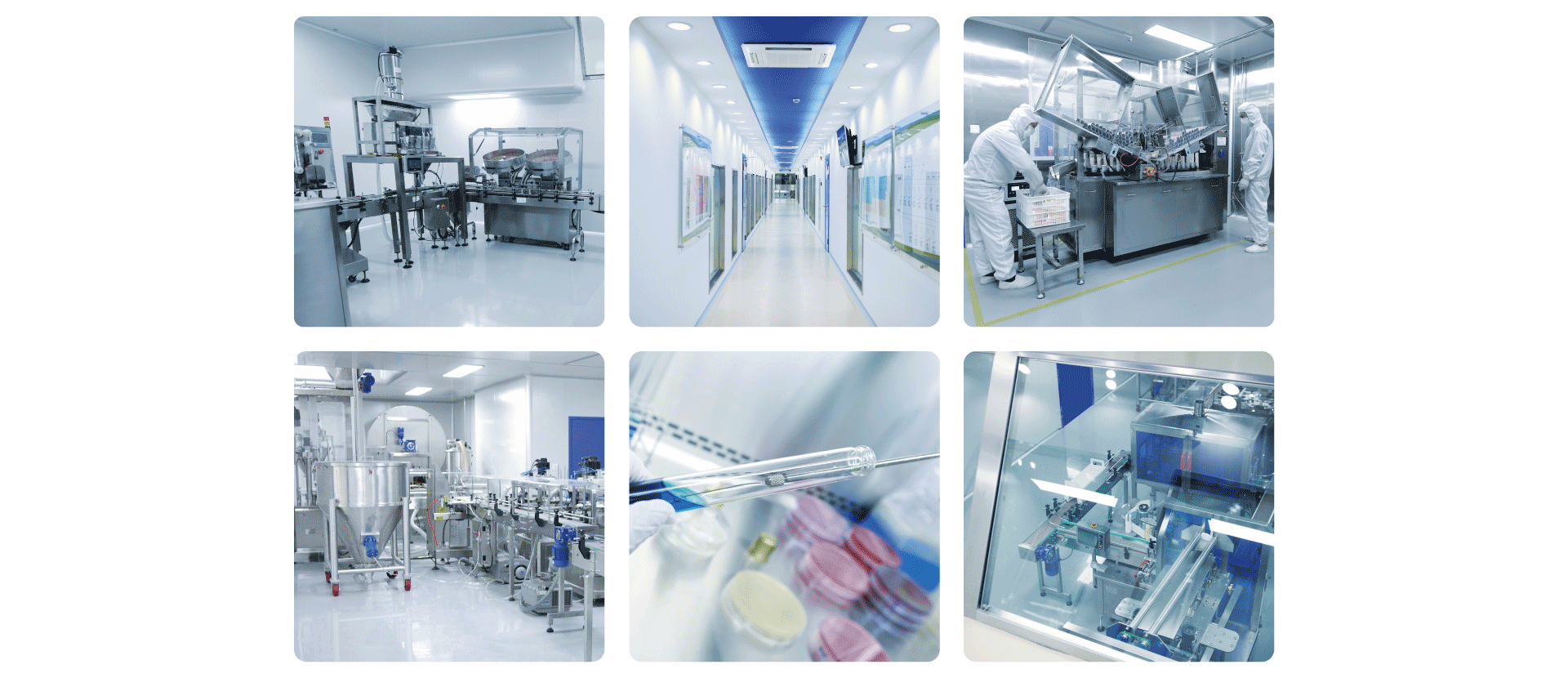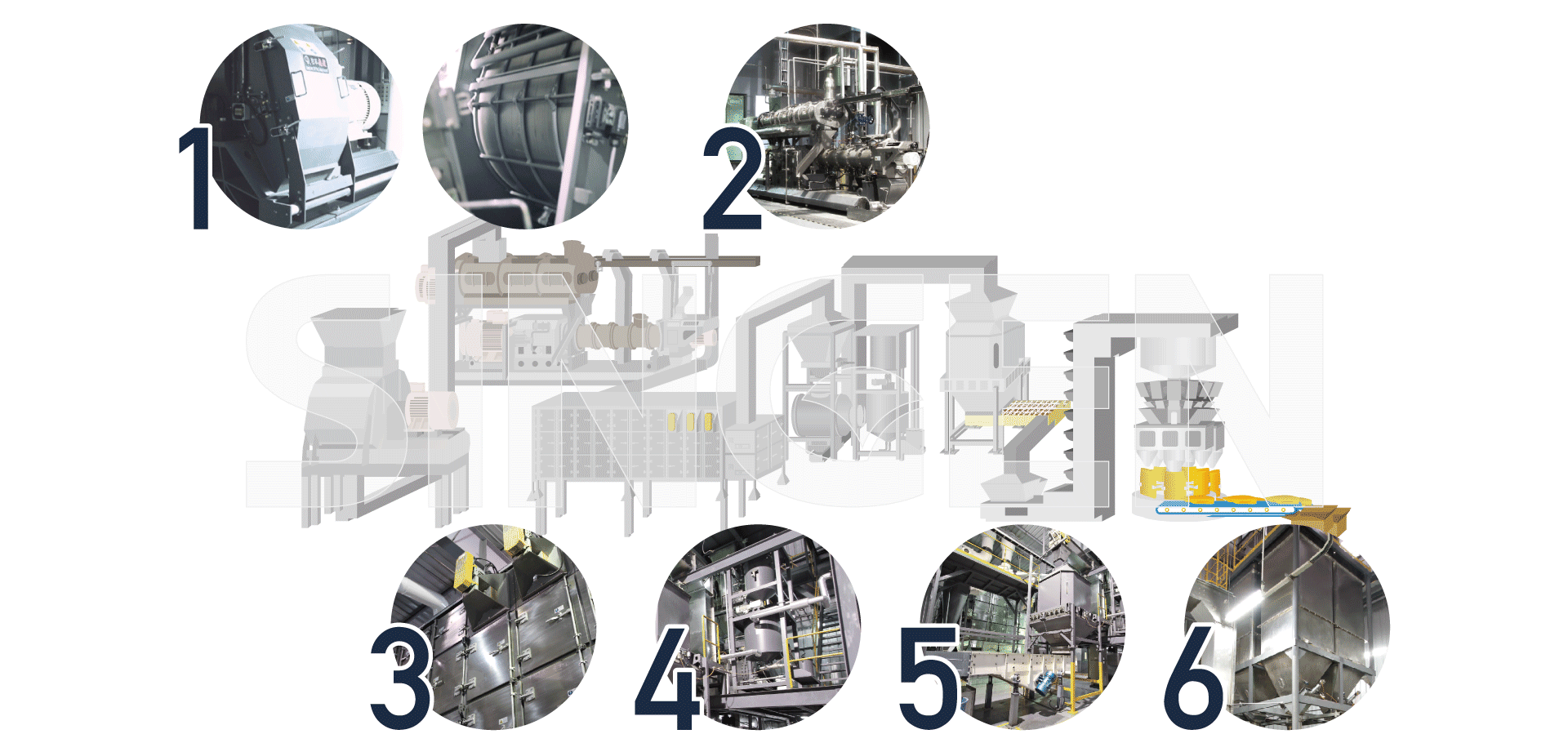 1. Weighing ingredients
Food ingredients are weighed precisely with central control system.

Grinding
Highly efficient grinder can grind materials to ultimate fineness to ensure complete nutrient intake for your pets.
2. Mixing
Mixing various ingredients more evenly with double stirring and mixing.
Twin screw extrusion
The formula, with high fat content, and plenty of fresh meat, fruits and vegetables, can be processed with twin screw extruder to produce kibbles with better interior quality and outer appearance.
Original automated pulp following system
As soon as the fresh fruits, vegetables and meat are homogenized, the pulps are
delivered directly into pre-conditioning chamber that not only retains the natural complex nutritional vitamins, amino acids and dietary fibers in the fresh raw materials but also makes foods more delicious.
3. Drying
Continuous drying with computerized automatic control system to ensure uniform moisture d stribution of the products.
4. Vacuum coating
Vacuum spray ng oil first, and then spraying ingredients such as meat meal to make pet kibbles with more even nutritional distribution inside and outside and with more delicious taste.
5.
Cooling
Counter flow cooler can cool down the product qu ckly and comprehensively to ensure the product quality.
6.
Filling and packaging
Products processed with nitrogen-filling packaging, we ght checking and nitrogen testing are inspected with rigorous standards. Only qualified pet foods can be packed and stored in the warehouses.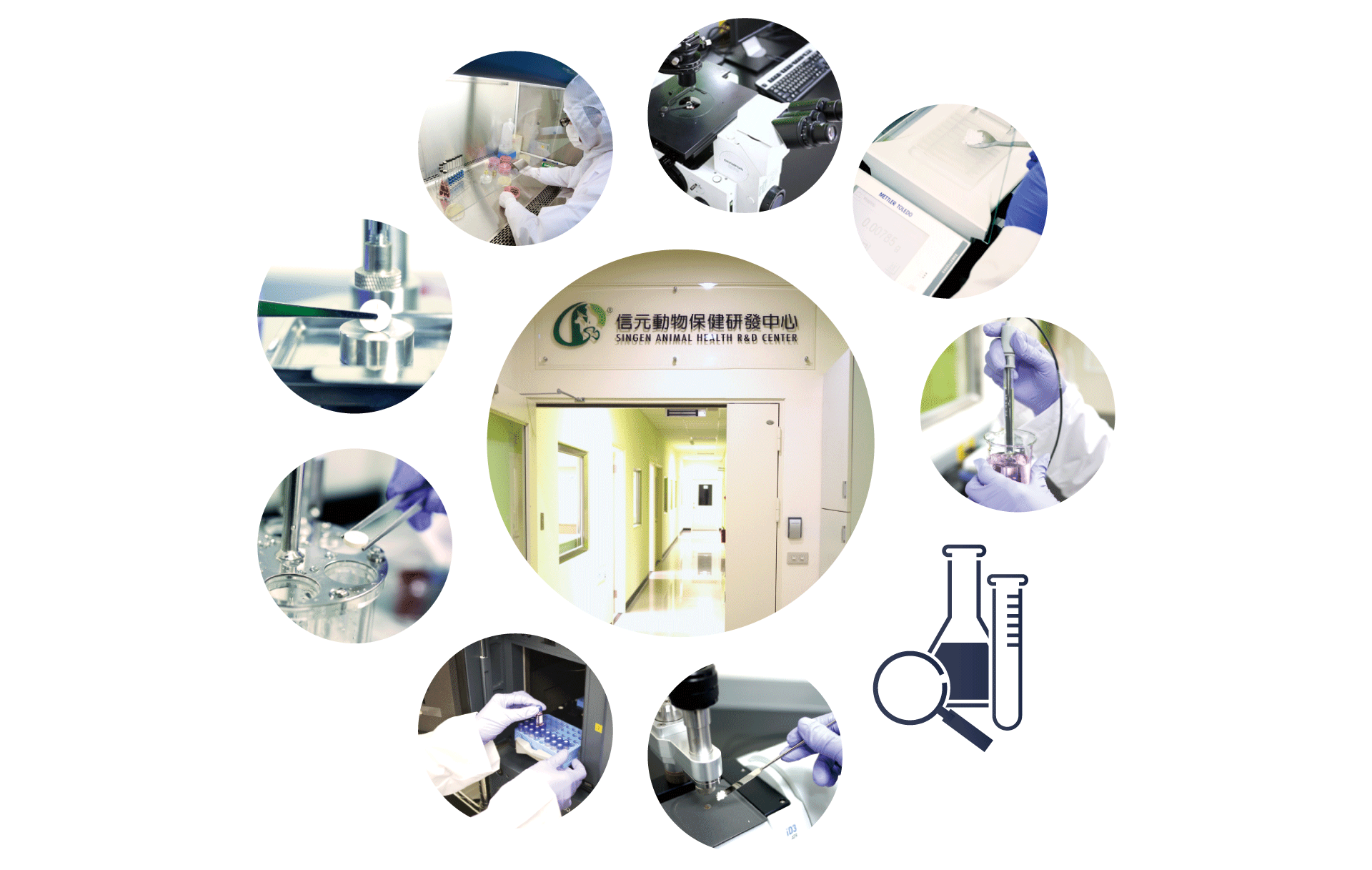 Fully-equipped quality control laboratory
Class 10,000 clean room, class P2 microbiology laboratory, ultra-performance liquid chromatography (UPLC), Fourier transform infrared spectroscopy (FTIR), UV/VIS spectra-photometer, Karl Fischer moisture titrator, automatic titrator, constant temperature & humidity incubator, ultra-purified water equipment, ultra-low temperature freezer, ultra-centrifuge, and ELISA reader.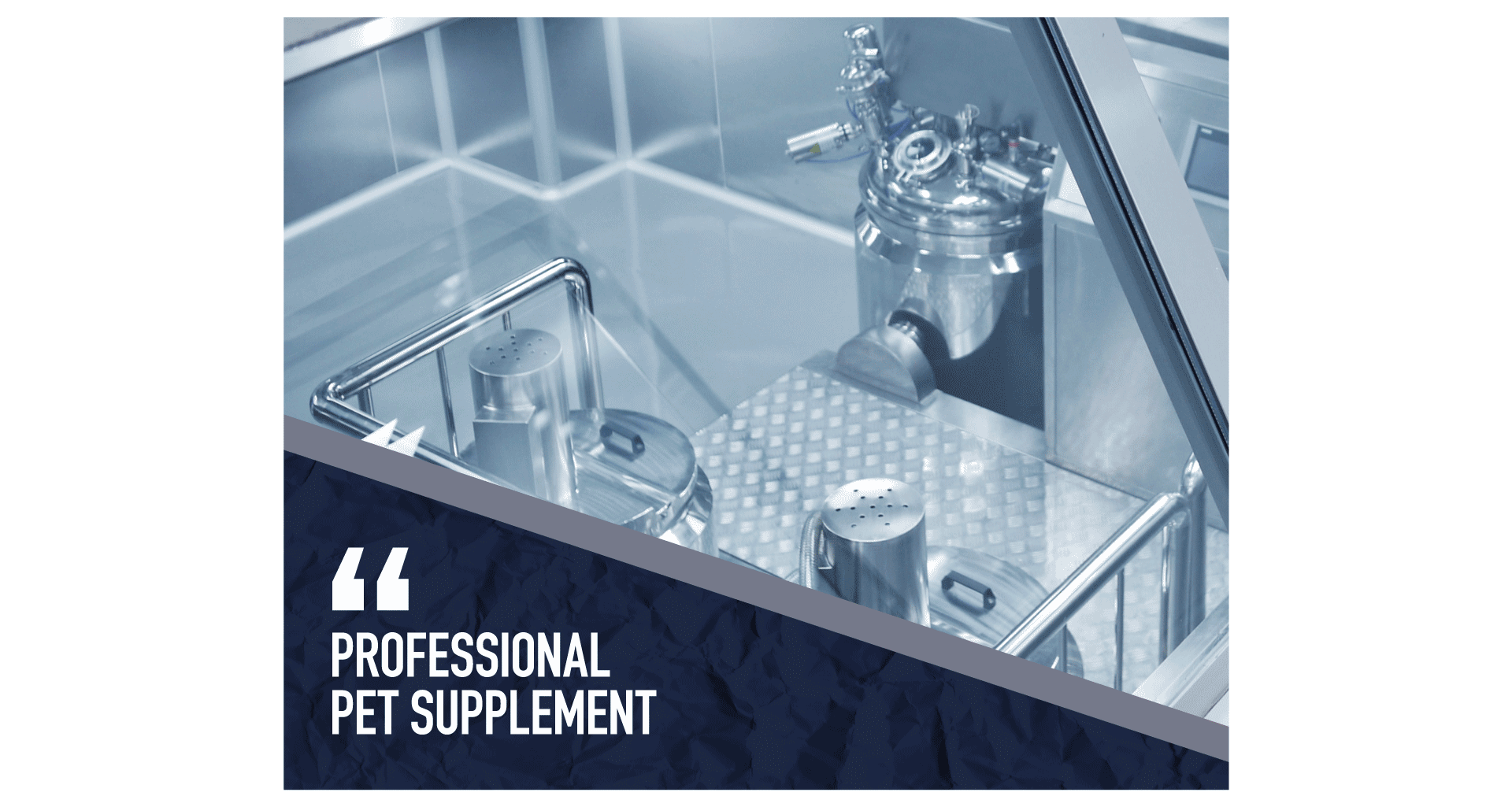 We produce pet food based on the rigorous spirit of pharmaceutical manufacturer.
Product dosage forms:
Powder, capsule, granule, tablet, chewable tablet, oral solution, ointment, powder for external use, solution for external use and lotion.

With strict manufacturing process,
we provide pets with safe, effective, and superior products.

OEM AND ODM SERVICE FOR PET FOOD AND SUPPLEMENTS
Design and development for pet food and supplements.
OEM and ODM for pet food and supplements.
Product information and package design.
Stability test service.
Product registration in domestic and overseas.